No, not "bitch." BASICS! My sister started her career as an architect last year (cool, right?), and had to build up a professional wardrobe pretty quick. So for Christmas this year she asked me for an accessory overhaul.


So what are the "basics" for the realm of accessories? Gotcha covered. This is going to be a looong post. And don't worry, they're BASICS, which means you NEED THEM, which means you're justified in buying them immediately.

1. Necklaces
1a. Bib necklace
Plain tanks and t-shirts especially benefit from bibs, although they look equally great with a crewneck or a strapless top too. A wonderful way to draw attention to a universally beautiful but underrated part of the body - the collar. There's something really feminine about the collar area and it's a great way to add something a little extra girly to an otherwise plain outfit.
(White bib,
A Pair & A Spare DIY
. Gold bib,
Calypso St. Barth
)
1b. Long necklace with pendant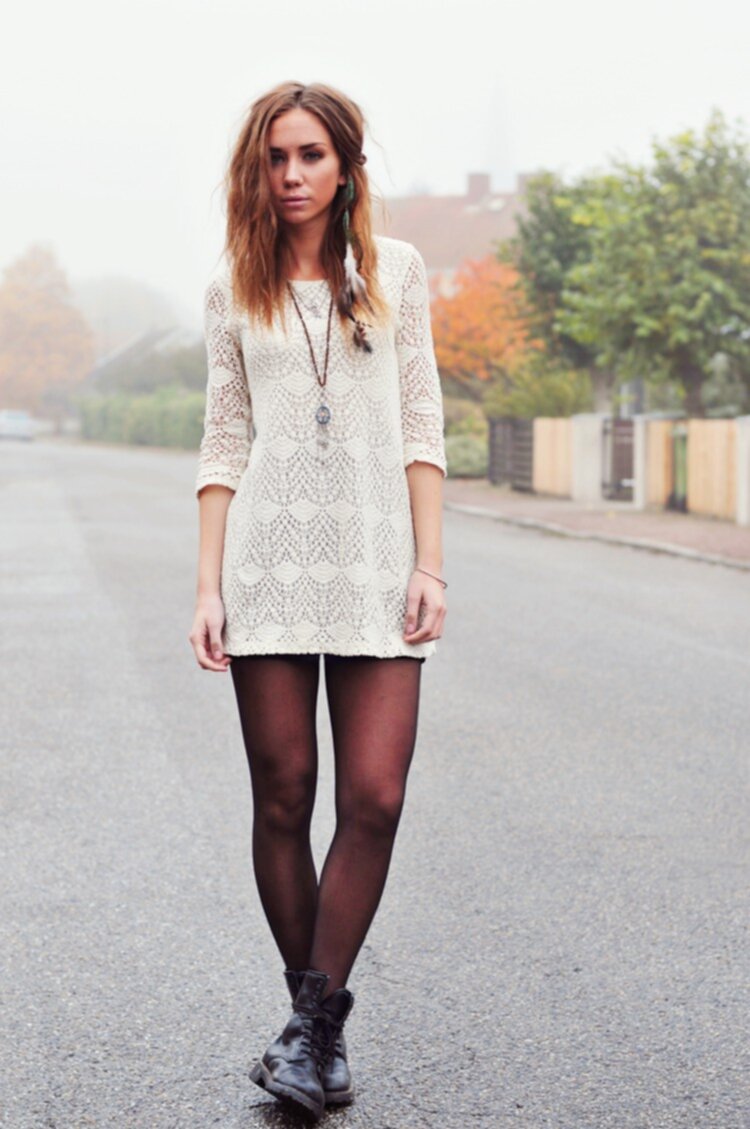 So good for mimicking a V-neck shape. Sort of the opposite of the bib: accessorizes a neckline without distracting the eye from it. Great with dresses and tunics.
(Dreamcatcher pendant via
Lisa Olsson
. Claw necklace via
ASOS
.)
2. Belts
2a. Brown leather belt


Perfect for jeans AND trousers. Brown is way better than black in this case. Yes, this will match your black shoes, as well as add a fresh touch to avoid the blah black-shoes-black-bag-black-belt look. Not to mention a splash of earth tones will bring your outfit down to... well... Earth. The less effort it looks like you have to put in to look put-together, the better. Mine is a men's belt I got in a thrift store for $3... Already worn-in and it will last me the next two decades.
(Photo,
Atlantic-Pacific
. Leather and elastic belt via
Fossil
.)
2b. Thick waist belt
You'll be wearing this with a dress, a high-waisted skirt, or a pantsuit. A waist belt is a nice way to break up continuous fabric and achieve a more flattering fit. I'd go black here to look elegant and subtle. It doesn't need to be elaborate, as anything cinching the waist draws enough attention to itself.
3. Shades
A pair of nice-looking shades pulls things together year-round. The Wayfarer shape came back in a huge way, and it's so iconic now that you don't have to wear actual Wayfarers to still look like you have designer glasses. It's a frame that flatters every face and always looks chic. Currently lusting after these wooden Schwood sunnies which, sadly, are a bajillion bucks. Considering I always either lose or break my sunglasses, I usually buy them cheap. I'd recommend H&M - usually under $5 and always spot-on.
(Rumi Neely of
Fashiontoast
.
Schwood x Pendleton Canby shades
.)
4. Hangy earrings
Sweeping your locks back and wearing a pair of big earrings can transition a work look from day to night. Here's why: 1. It sets you apart. Lots of times for lots of women, it's all about the hair. 2. They're a great conversation piece. Earrings are hard to miss. Plus no one has to admit they were looking at the necklace resting in your bangin' cleavage or the cool tights on your freakishly toned legs.
I keep a pair of hangy earrings in my purse just in case I need a little something extra on the go.
(Jean Griege via
Philippa-Clare
. Spiked hoops from
fantasyjewelrybox
.)
5. Cool tights

Perfect for cold weather, or just for feeling a bit more comfortable showing some leg while sacrificing literally no sex appeal. Actually, you might gain some. I had to wear tights every day in the winter when I went to Catholic school (only K-8, phew). Let me tell you, the tights game was not nearly this good back then. There was a store in Penn Station called elegance that saved us, but now? Pop in any store and find floral tights, paneled tights, lace tights, sparkly tights... Wear them with skirts, LBDs, denim shorts. Wear them on your head.
You're technically still following dress code.
(Alexa Chung, via
tumblr
. Tights via
ASOS
.)
6. Other items to consider
When you don't know what to wear, try planning an outfit around a favorite accessory. Some good starting points for fun accessories may include:


Arm parties. Via blonde bedhead.
A hat can top off a loud outfit, polish off a simplistic one, and is great for a cold night spent outdoors.
Via
frassy
.
I know not everyone's into rings, but I think they look really elegant. It's a detail that makes a big difference. Via tumblr.
Headbands are a great way to tame hair as well as draw attention to it. Via
tumblr
.
I believe every woman needs these basics in her arsenal. Drawing a blank on what to get a friend for the holidays? I hope this guide helps!